8 Highlights of Turner Prize 2019 at Turner Contemporary So Far
We're sure you've heard, the Turner Prize has arrived in Kent! In celebration of this iconic event, we've asked our friends over at Turner Contemporary, hosts of this year's Turner Prize , to give us their round up of what we can look forward to seeing at the exhibition this winter.
In September, the most prestigious prize for contemporary art in the world launched in Kent. Held at Turner Contemporary in Margate for the very first time, this year sees Lawrence Abu Hamdan, Helen Cammock, Oscar Murillo and Tai Shani up for the award, and the winner will be announced during a ceremony next month. But it's not just their thought-provoking and impressive exhibitions that have made this an exciting autumn at the gallery. So what else has been going on? Well, there's been thousands of visitors so far; artist talks, performances and events; and a town-wide programme of fun and interactive installations. And it's not over yet – the exhibition's running until 12 January 2020.
So, what are you waiting for? Check out our round up of the highlights so far, then head to Turner Contemporary for the once-in-a-lifetime opportunity to see the exhibition for yourselves – while you still can. Entry is free.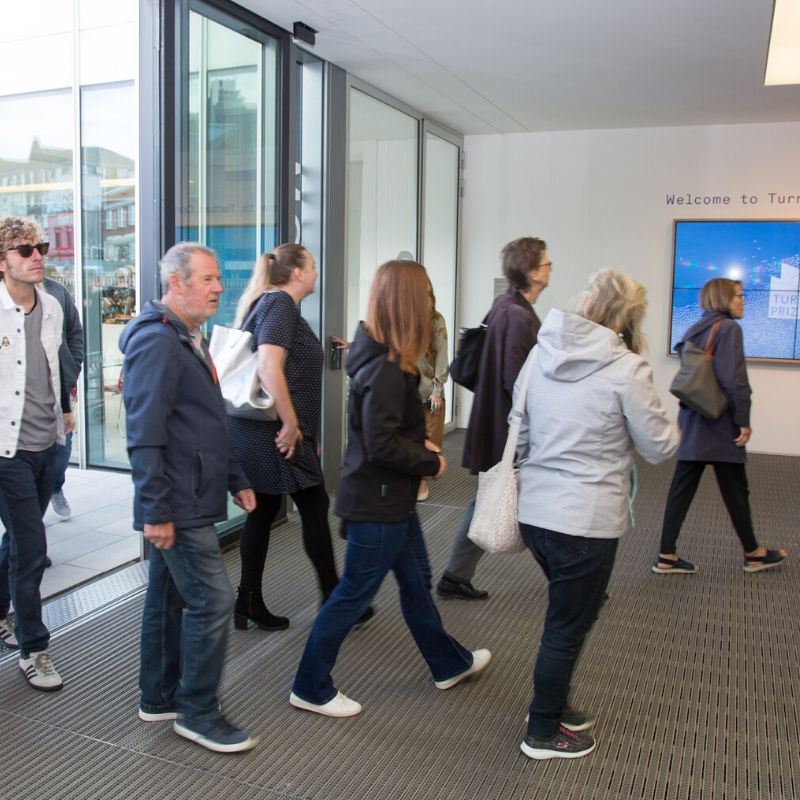 Exhibition Opening
We can't round up the highlights without mentioning the exhibition actually opening! Turner Prize 2019 opened on 28 September. Every other year it's held at a gallery outside of London and 2019 marks the first time it's exhibited at Turner Contemporary. On its first weekend nearly 10,000 people came to visit the show – the highest number of any autumn weekend opening for the gallery ever.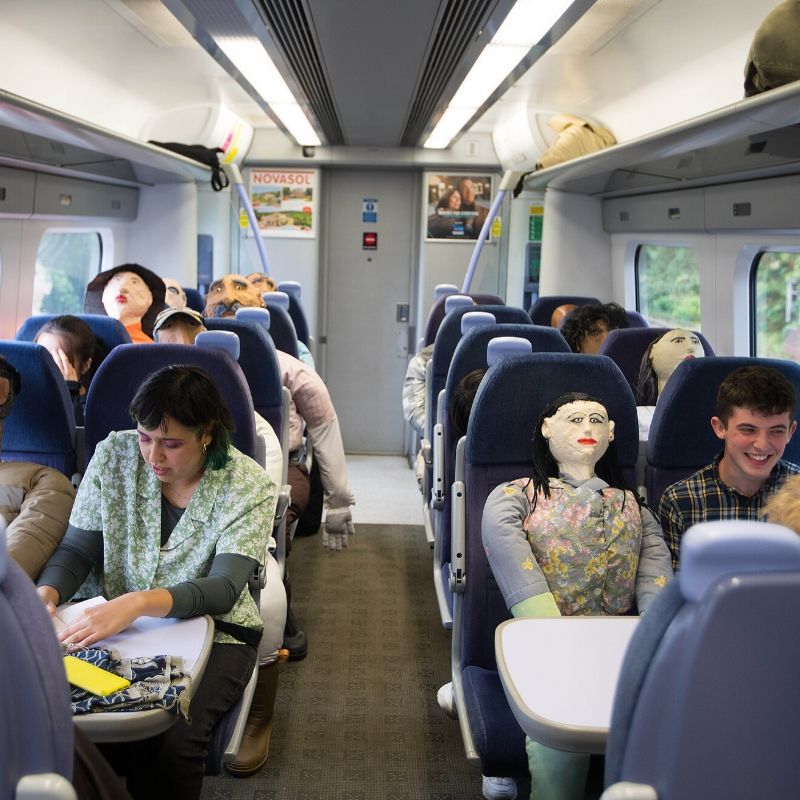 Oscar Murillo's effigies travelling by train
All aboard! If you've already been to see the exhibition then you'll know that one of the artist's – Oscar Murillo – has a number of life-sized papier mache figures as part of his installation. But did you know they actually travelled to Margate from London by train? Before placing them on wooden benches as part of the show, the effigies travelled next to commuters, were wheeled past a rainy Margate beach and then put into position.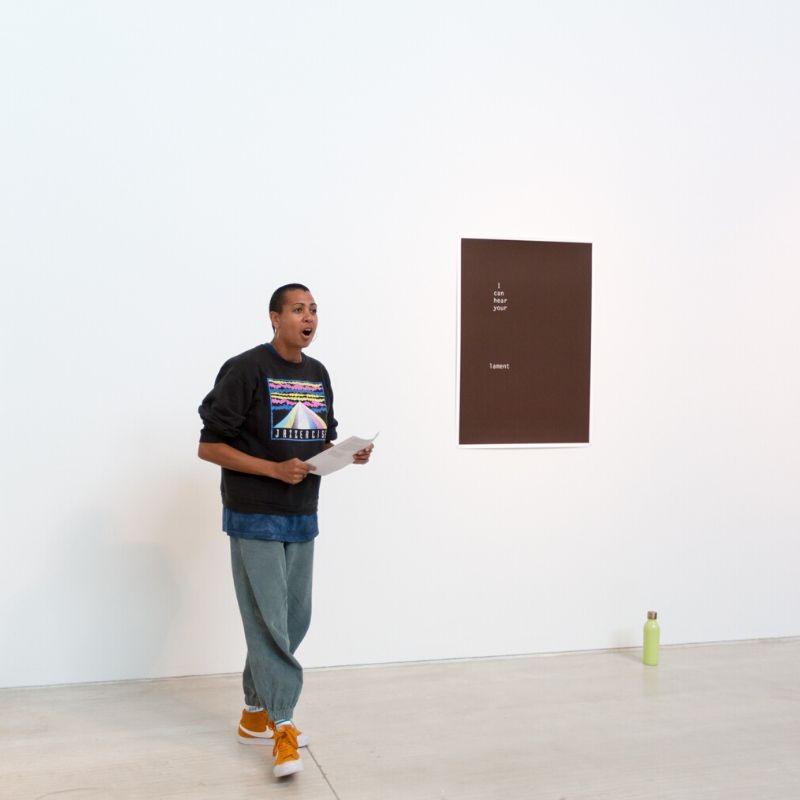 Helen Cammock singing in the galleries
Helen's exhibition is inspiring in itself – her film The Long Note, which explores the history and role of women in the civil rights movement in Derry Londonderry in 1968, is placed alongside a reading space and a series of screen prints called Shouting in Whispers. But one of the highlights has to be her moving performance during the opening weekend. Helen sang an emotional rendition in the galleries. One viewer who was there sums it up nicely: "It was a wonderful performance. So lucky to have experienced it."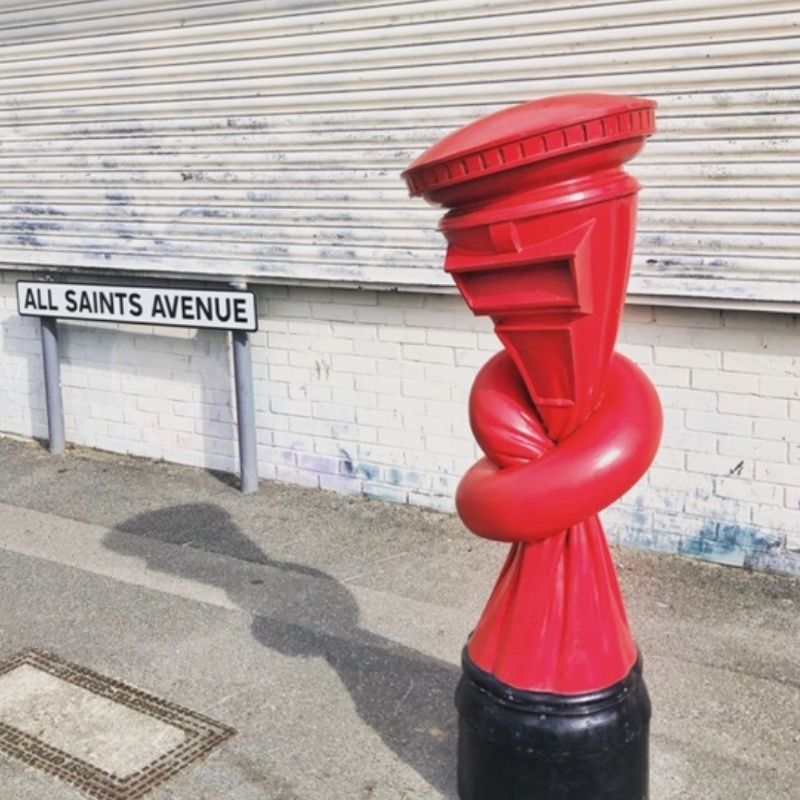 Margate NOW festival
We need a whole new list just to highlight the incredible goings on over the last few weeks as part of Margate NOW! The festival, which is taking place for the duration of Turner Prize and was guest curated by actor Russell Tovey, involves 60 events with 500 artists over the course of 100 days. Margate has been taken over by performances; artworks - like Alex Chinneck's twisted postbox and Yuri Suzuki's Welcome Chorus; and artists' studios have been open throughout the town. And there's still plenty to see and do, check out the timetable at margatefestival.org.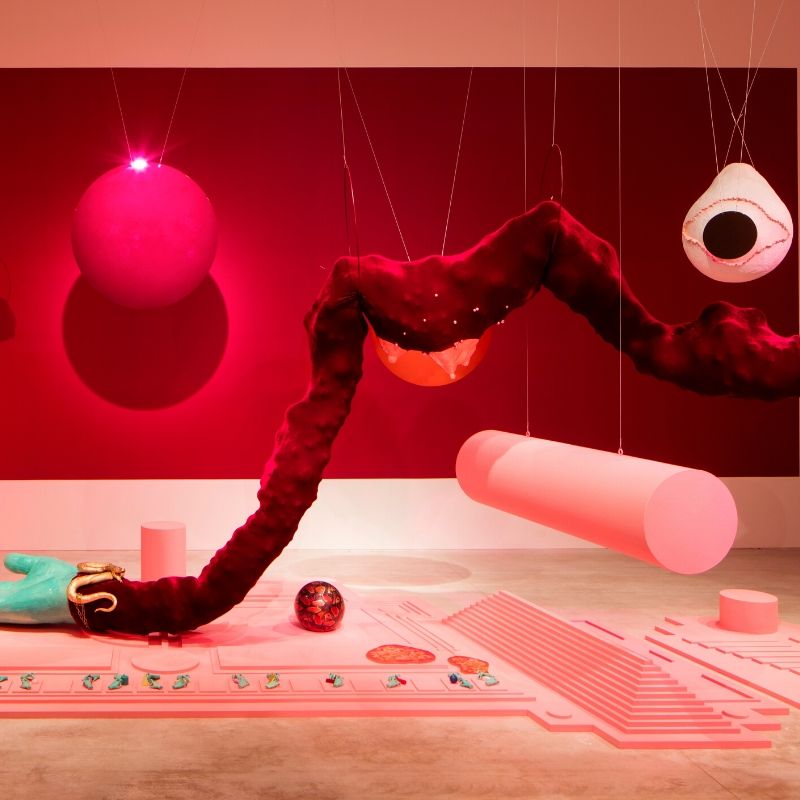 Tai Shani's performances
This weekend will see another stand out moment from Turner Prize 2019 hitting Margate when Tai Shani's fantastical exhibition will host a sequence of performances. Shani's entry isn't just highly Instagrammable thanks to the bright colours and stand out shapes – it's also a creative world you can fully immerse yourself in. Taking inspiration from varied mythologies, histories and fiction, she has created a dark and wondrous world for DC:Semiramis.  And some lucky visitors will get to witness the installation activated with live performance when they take place across 15, 16 and 17 November. Please note that tickets for these performances are now sold out but follow @turnercontemporary on Instagram for photographs and updates.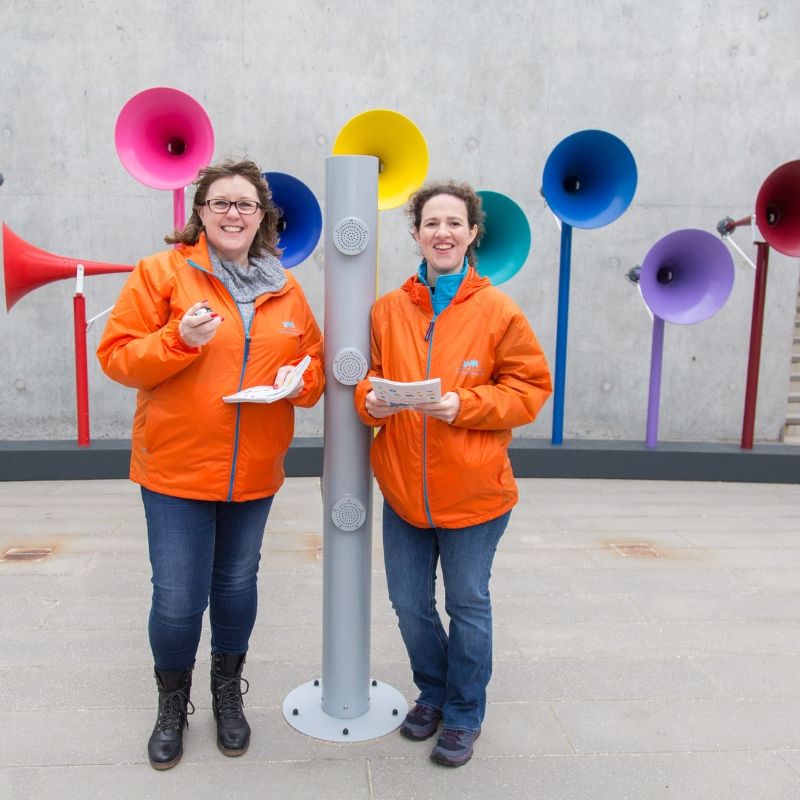 Vibrant Volunteers!
Have you been to Margate station and seen some very friendly people in bright orange jackets welcoming everyone to the area? Those are Turner Contemporary's helpful volunteers, who have been dedicating their time to greeting the thousands of visitors coming to Margate throughout Turner Prize 2019 so far. They've been encouraging visitors to explore the gallery, and venture further afield to get stuck into the Margate NOW festivities. They'll be on hand to answer any questions guests may have about the exhibition, the area and what's on offer. Say hi if you're passing through!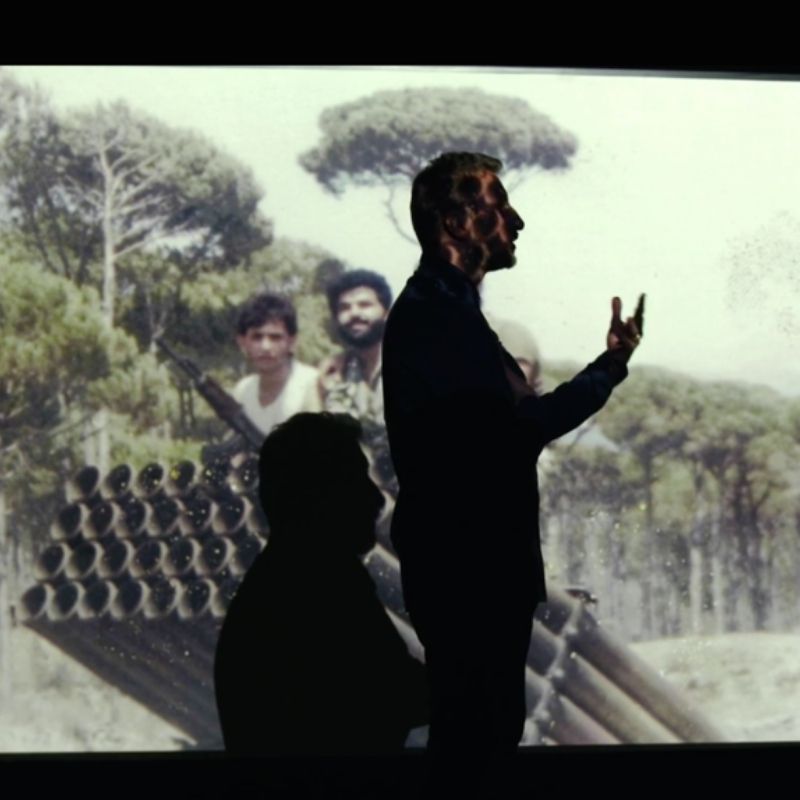 Lawrence Abu Hamdan's UK premiere of his new video work
Turner Contemporary held a UK premiere of nominee Lawrence Abu Hamdan's brand new videowork, Once Removed, during the gallery's first Turner Prize 2019: Late Night Live in October. The audiovisual installation tells the story of the life and work of Bassel Abi Chahine. A 30 year old writer and historian who managed to obtain the most comprehensive inventory of extremely rare objects and interviews of the PLA and PSP socialist militia during the Lebanese civil war. Almost 800 people turned up to the event and had the opportunity to witness the film for the very first time. For free!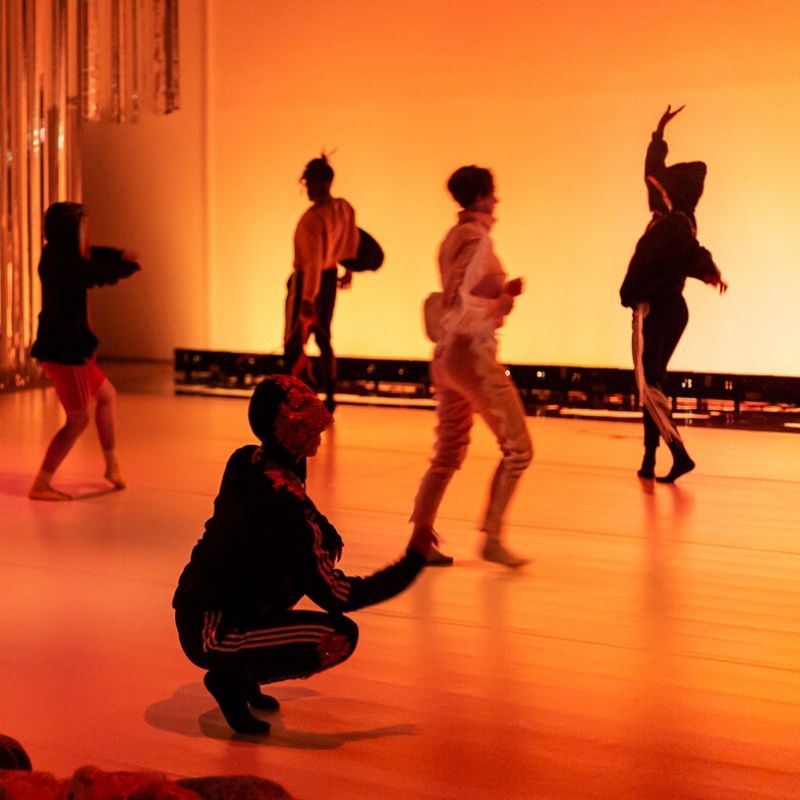 Artists' talks and celebratory Late Night Lives
Talking of the Turner Prize 2019: Late Night Lives, don't miss the final Late Night Live taking place this Friday 15 November. Not only have visitors got to experience Turner Prize 2019 after dark when most have gone home, but they've seen film screenings; live music; DJs; creative workshops; performances and more. Additionally, each artist nominated this year has given a one off talk, revealing all about their practices and being up for such a prestigious award. Book your free ticket to the final Late Night Live here.
Every other year, the Turner Prize leaves Tate Britain and is presented at a venue outside London. The Turner Prize 2019 winner will be announced during a ceremony in Margate on 3 December. The exhibition showing all four artists is on at Turner Contemporary until 12 January 2020. To find out more information visit www.turnercontemporary.org.