Rochester Art Gallery & Huguenot Museum - Margo Selby: Pick by Pick
14th December - 24th February 2018
Rochester Art Gallery and the Huguenot Museum are delighted to announce their first partnership exhibition, featuring internationally renowned textile artist and designer Margo Selby. We are showcasing her beautiful hand-woven framed textiles, including new pieces made especially for this show, along with an archive of her design work.
The pieces on display are part of an on-going collection of hand-woven artworks created using a technique called Lampas. Lampas is a term for a historic woven structure that was used by French weavers to create decorative brocade fabrics, and developed in England by Huguenot refugees. Margo is now using these weave structures in a new way to create stunning geometric framed works with a modernist feel.
Margo trained in textile design at Chelsea College of Art and Design and then followed this with a postgraduate degree at The Royal College of Art. On graduating in 2001, Margo initially worked as a woven textile designer for industrial mills. It was during this time she united her innovative hand-woven constructions with industrial machinery to create the unique 3-dimensional fabrics that were to become the trademark of the Margo Selby Brand(www.margoselby.com).

Since moving to Whitstable, Kent, in 2012, Margo has been focussing on her art practice creating hand-woven framed works exploring how colour and structure unite. 'When designing a cloth for commercial use there are often so many boundaries; the repeat sizes, sampling considerations, and durability are some examples of these. I wanted to remove these boundaries and begin creating cloth as artwork simply for the sake of exploring colour and construction.'

In her commercial work Margo's expertise in weaving is central to all the product development. The design process begins with hand-woven textile concepts, which are then developed with specialist mills and artisan weavers to create unique textile products that include furnishing fabric, carpet, rugs and accessories.

This colourful exhibition showcases the prolific portfolio of work Margo has created in her 15 year career as a textile artist and designer, along with preparatory work that reveals the extraordinary processes that go into handwoven textiles.

Rochester Art Gallery Curator, Allison Young, said 'the meticulous design and weaving processes employed by Margo are both complex and fascinating, the thought that goes into the structure, texture and colours of each unique piece, be it a framed work or a scarf, is remarkable and painstaking. I am sure visitors will be fascinated to learn more about how these outwardly simple pieces are created by hand, from sketch to loom.'

Huguenot Museum Director, Dinah Winch, said 'Huguenot silk weavers came to England in large numbers, as refugees from religious persecution, from the 1680s onwards. They created some of the most exquisite and technically daring silk fabrics in the world in the 1700s, transforming the English textile trade. Their legacy and influence continues to be felt today and we are delighted to be able to work in partnership with Rochester Art Gallery to show the work of an innovative and distinctive modern weaver in historical context.'
Margo has been supplying prestigious boutiques, galleries and department stores for many years and we are delighted that the Huguenot Museum shop will be showcasing a range of Margo's textiles, including cushions and scarves from 1 November. Some of the work in the exhibition will also be for sale.
Address
Rochester Art Gallery
95 High Street
Rochester
Kent ME1 1LX
Recommendation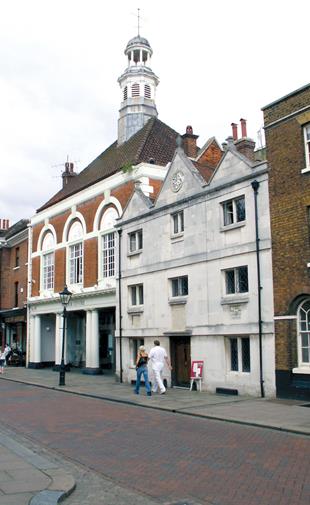 Six Poor Travellers House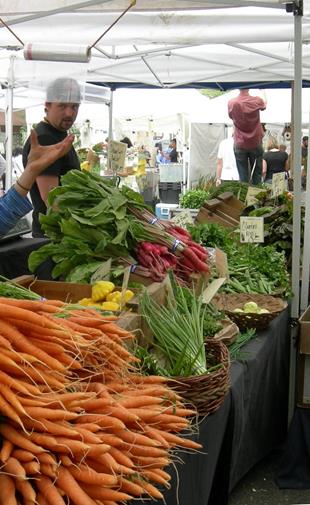 Rochester Farmers' Market