Paul O'Grady's Great British Escape
What is the one thing that could make the gorgeous Kent terrain of beautiful beaches, sprawling countryside and stunning landmarks even better than we thought? It turns out, the missing ingredient was a personal tour by Paul O'Grady! TV presenter and proud man of Kent, O'Grady's new TV series, Paul O'Grady's Great British Escapes, sees him give a personal tour around all corners of Kent, showing off our luscious landscapes, learning about Kent's history and discovering some hidden gems along the way. While lockdown keeps us close to our homes, it's time to live vicariously and smell the hops, breathe in that fresh sea air and start planning our Kentish escapes for 2021. We'll be watching along at 8pm every Wednesday on ITV, and making sure we've got all the details right here…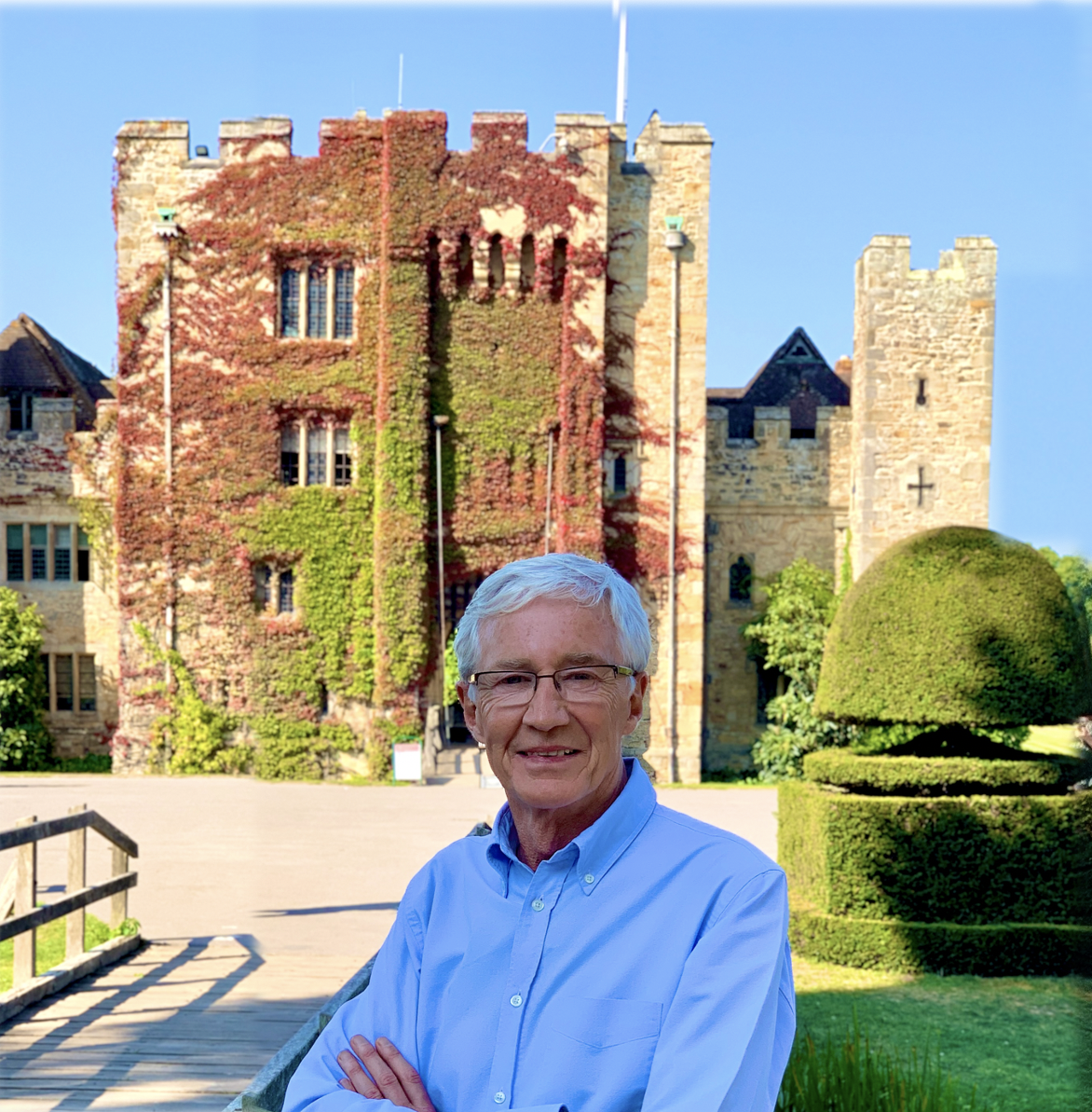 Episode one sees O'Grady brave a flight in an original 1930's Tiger Moth to marvel at the world-famous White Cliffs of Dover and considers their symbolism of home and hope for troops returning from the war. Though we'd love to be seeing them from a bird's eye view, we've got a few spots where you can get a spectacular view of the amazing landmark on firm ground!
At Castle Farm, Paul uncovers the true meaning of The Garden of England, learning about the history of Hoppers and the fascinating way they're grown and cut to provide the essential ingredient for our delicious Kentish beer. After exploring Kent's outstanding falconry scene, O'Grady heads to the magnificent Hever Castle to explore the childhood home of Anne Boleyn. After uncovering some lesser known history about Henry VIII's wife who met a sticky end, Paul explores the glorious gardens and traditional Castle maze.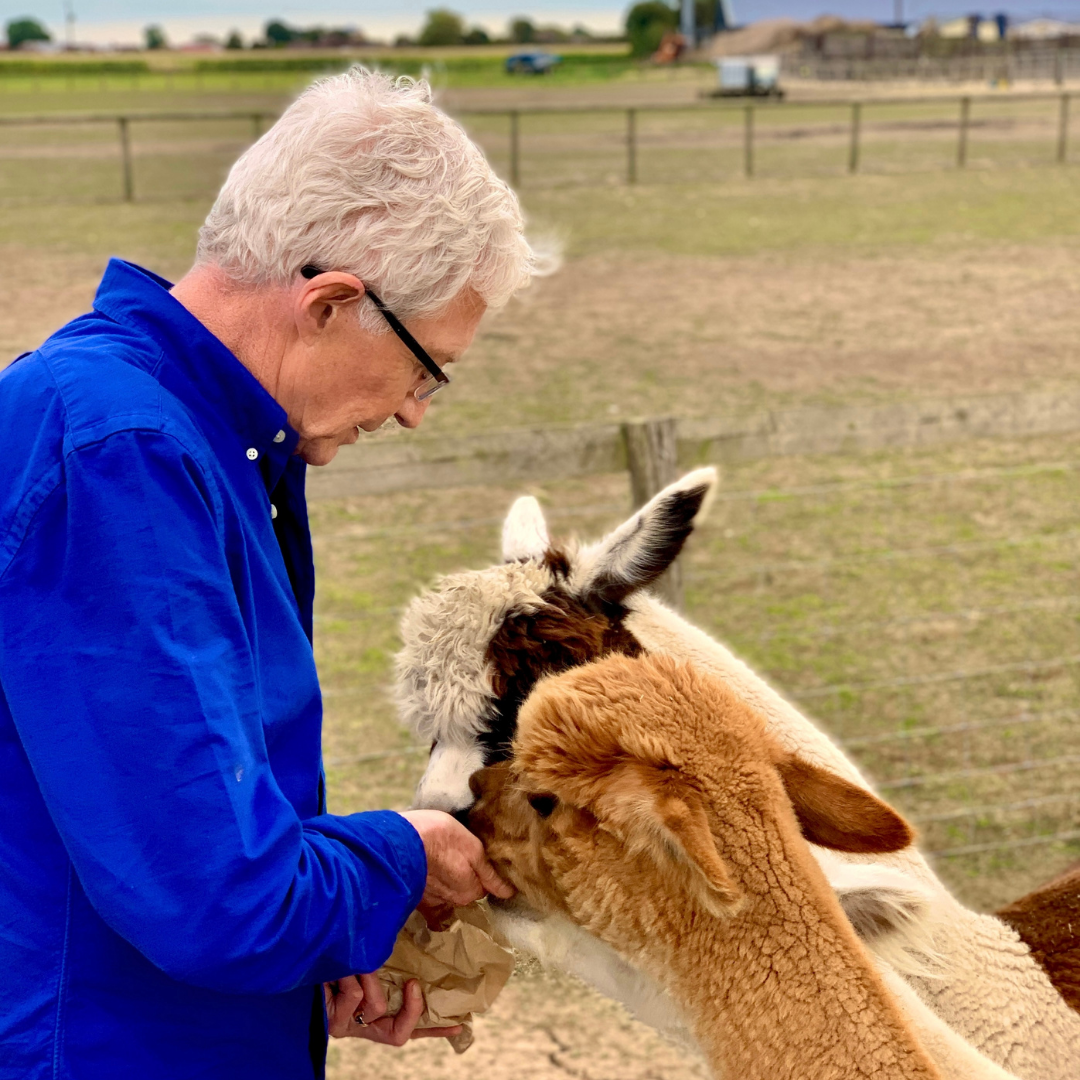 Exploring his neck of the woods, Paul heads off on the great Romney, Hythe and Dymchurch Railway, the delightful miniature steam train that allows you to marvel at the glorious Kent coastline as you travel west from charming Hythe. Stopping at the RSPB nature reserve, Paul had the joy of scouting out leeches in the fresh water pools. We think we'd stick to admiring the many wildflowers and birds in this special spot!
Heading back out to the beach, Paul discovers the traditional Kentish job of 'shrimping', and we get to admire the unrivalled views of this barren but beautiful beach. Can you see why Paul calls Dungeness his 'favourite place on Earth'? We certainly can!
Finally, heading back inland to Romney Marshes, Paul gets acquainted with some unlikely furry friends at Annie's Alpacas. If the thought of Alpaca Yoga doesn't make you feel all that zen, you can always meet and greet the alpacas, and embark on an Alpaca trek around the marches for a much more tranquil way to meet these lovely animals.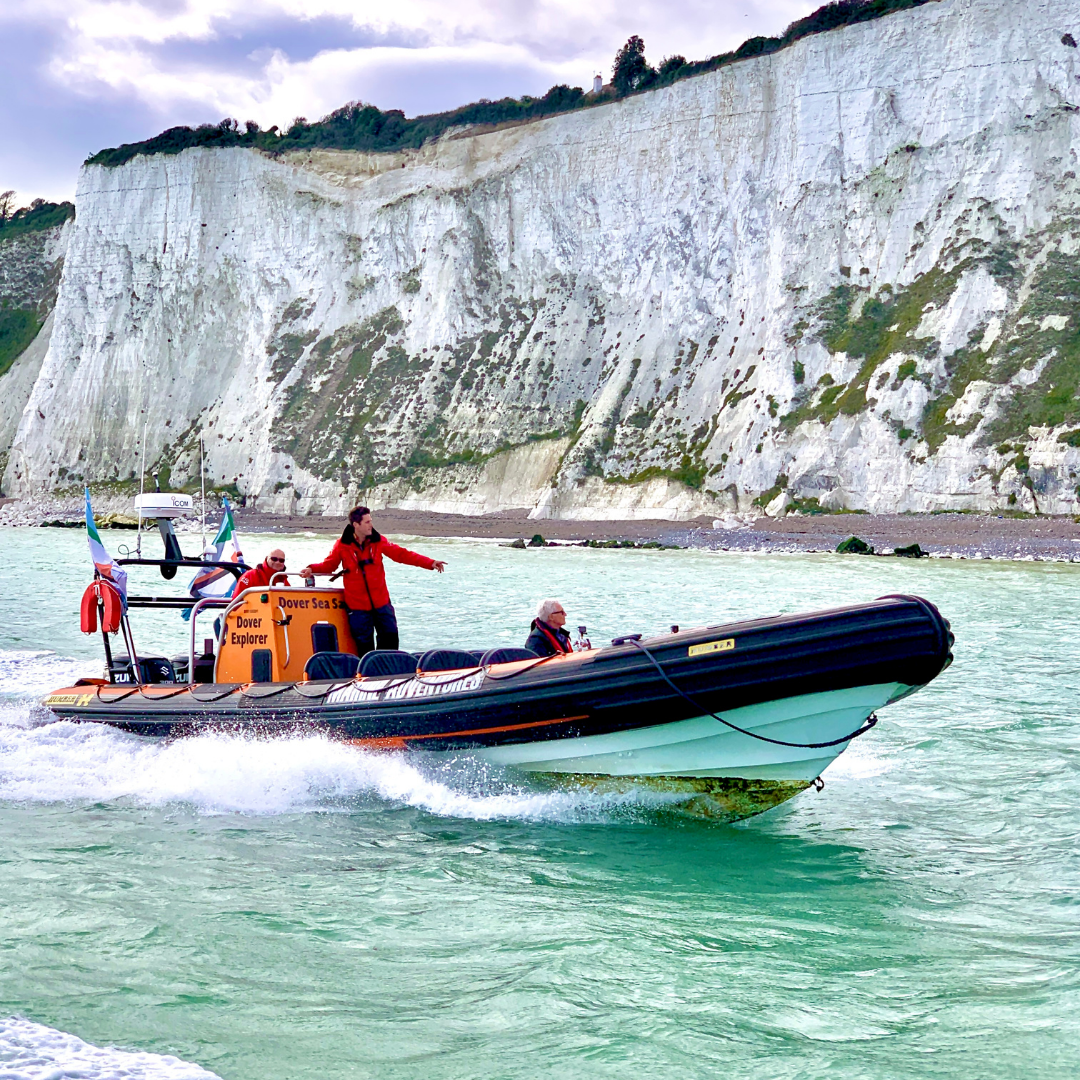 Episode three kicks off with O'Grady taking on the waves of the English Channel in a speed boat, setting off from Dover Harbour to glimpse the iconic White Cliffs once again. He uncovers wartime tunnels and long-lost shipwrecks, and some more animal friends along the way – and we wouldn't expect anything less from the famous animal-lover!
Paul heads inland to charming Broadstairs and discovers its past as Charles Dickens' favourite holiday spot. We're quite proud of our many Dickens connections, and with it being 150 years since Dickens' death this year, there's plenty of ways to explore his history in Kent. 
Over to picturesque Whitstable, Paul braves monsoon conditions to try the famous Whitstable Oysters, and meets the West family who have been sorting, selling and shucking oysters for generations. Finally O'Grady returns to the White Cliffs for a meeting with professional forager Lucia of Wild Kitchen, and they discover the best bits to sample from the cliff edge and rockpools.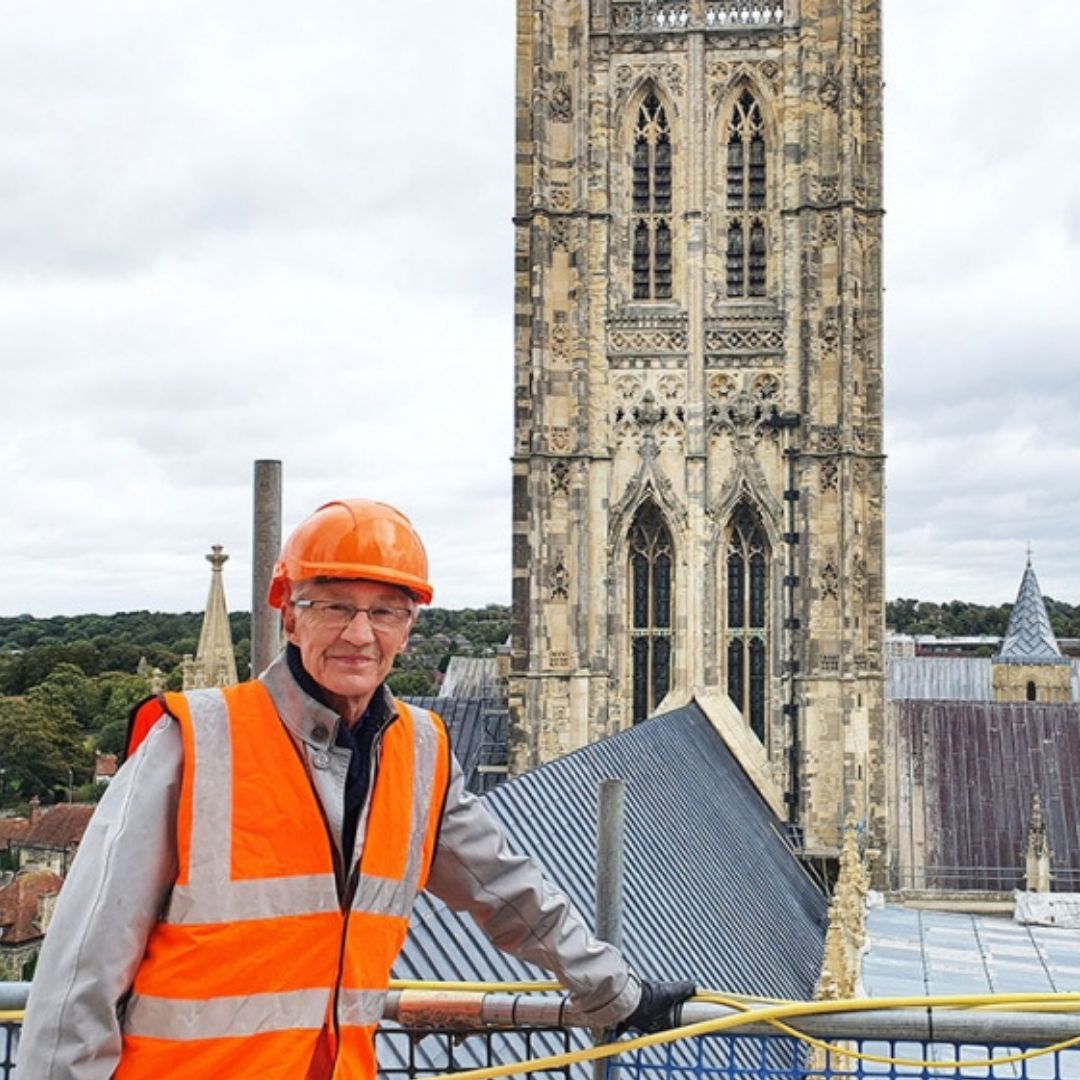 Paul finally ticks off a major spot on his Kent bucket list, the UNESCO World Heritage site of Canterbury Cathedral, the magnificent cathedral and site of the infamous Thomas Becket murder! If you're making your own pilgrimage to the Mother Church of the Anglican world, make sure to check out some of the best independent shops and cafes nestled in the medieval Cathedral Quarter.
In the close village of Pett Bottom, Paul enjoys a tipple at one of Ian Fleming's favourite watering holes, Duck Inn. Just as we're proud of our Dickensian history, we're proud of our Bond heritage too, and a 007 expert gives us the low down on why the author loved Kent so much...
We're back on a steam train, as Paul hops a ride on the Kent and East Sussex heritage railway, running through 10 miles of gorgeous West Kent countryside, and we get a glimpse of charming town of Tenterden.
Finally, it wouldn't be a #pogescape without some furry friends, and the Big Cat Sanctuary is a special gem nestled in the Kent countryside. The conservation centre is home to 46 of the world's most endangered felines, and if you know a fellow animal lover in your life, their visitor days are not to be missed.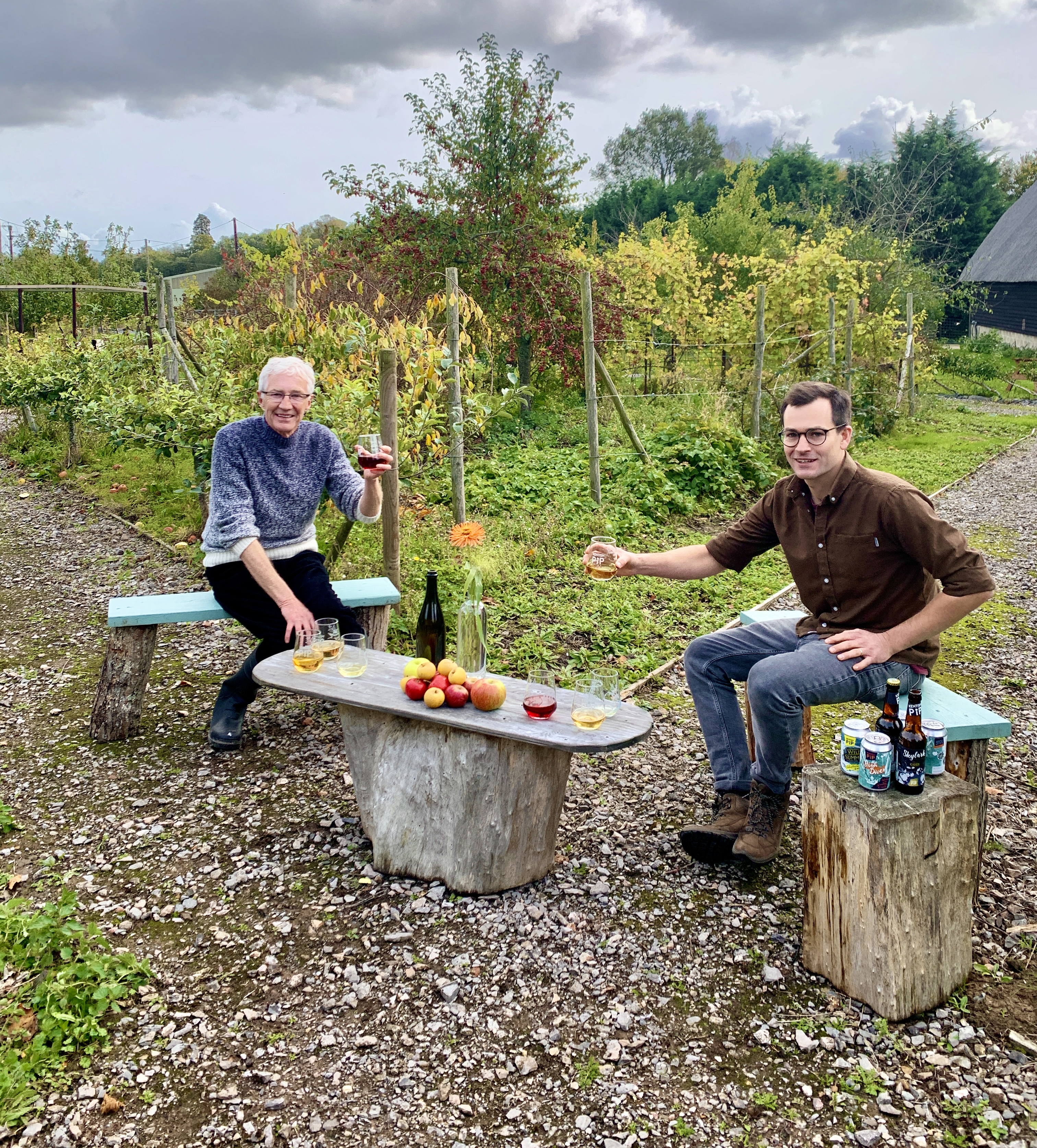 Next time...
It's back to the roots of the Garden of England as Paul heads to an 100 year old cider apple orchard, heads deep into the weald of Kent to explore the ancient skill of horse coppicing, and learns about the bees that flourish in Kent's countryside. You need to see it to bee-lieve it!