First There is a Mountain
31st March 2019
Join us on Leysdown Beach, Sheppey, on Sunday 31st March 2019 for the launch of Katie Paterson's First There is a Mountain.
First There is a Mountain is a nationwide participatory event taking place in the summer 2019. At 25 locations around the British coastline, participants are invited to sculpt their local beach into thousands of miniature mountain ranges, forming temporary micro-geologies out of sand.
As the first hosts, we are pleased to announce that we will be joined at Leysdown beach by the artist Katie Paterson who will introduce her artwork and launch this ambitious project.
The "buckets" for the sandcastles are specially created scale models of five of the world's most famous mountains: Mount Kilimanjaro (Africa), Mount Shasta (North America), Mount Fuji (Asia), Stromboli (Europe), and Uluru (Oceania).
Fifty sets of buckets and spades will be available to use on the day, along with an information pack for kids: a perfect Mothering Sunday outlining for families on the first official day of British Summer Time.
Book your place on the coach now via our website - with pick ups between Sittingbourne, Sheerness, London and Leysdown.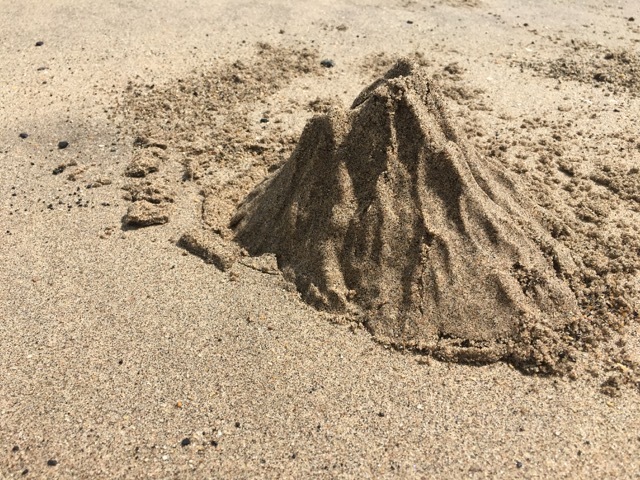 Guide Dogs, Hearing Dogs and Registered Assistance Dogs welcome

Restaurant / cafe / tea shop / catering facilities
Address
Leysdown Beach
Leysdown, Isle of Sheppey
ME12 4QB
ME12 4QB