Dover's white cliffs and magnificent cliff-top castle are one of the most iconic landscapes in Britain and an awe-inspiring sight from the sea. But cruise passengers might be tempted to swap the waves for wheels to get a closer look at the string of castles built to defend this coastline and to marvel at the views. Cyclists can follow national cycle routes for an eleven mile journey from this famous port town passing Dover Castle, crossing the cliffs and descending to Walmer and Deal to see a pair of Tudor fortifications linked by an easy seafront cycle path.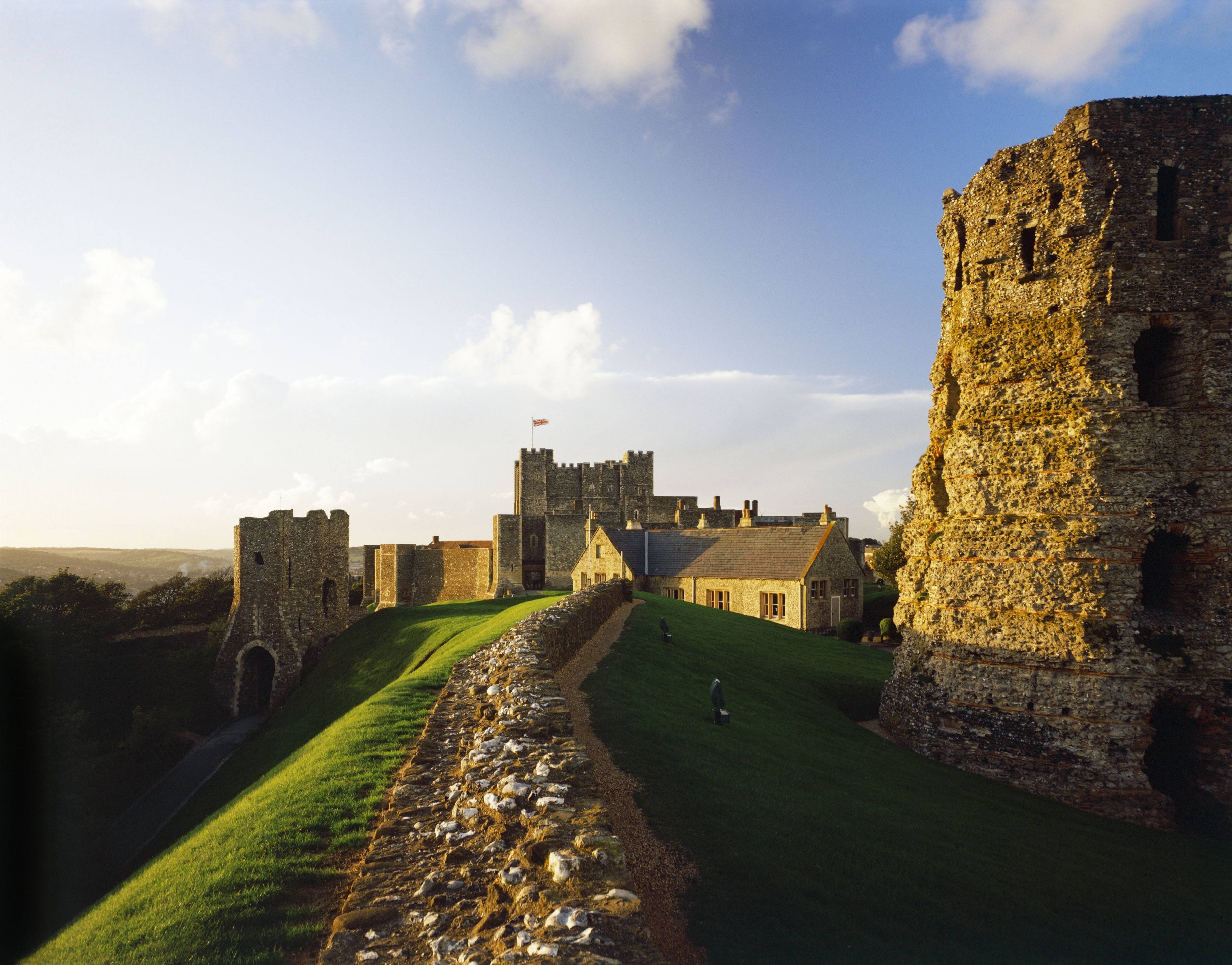 Distance from Port of Dover: 0-2 miles
Dover Castle dominates the view at the beginning of the ride and there is a long steep climb from the cruise terminal and the town to cycle around its outer edges. The Great Tower at its centre was built in the 12th century by King Henry II and the site has reminders from long before and centuries afterwards, including secret wartime tunnels through the cliffs. Now this iconic castle is one of the most-visited tourist attractions in Kent and protected by English Heritage.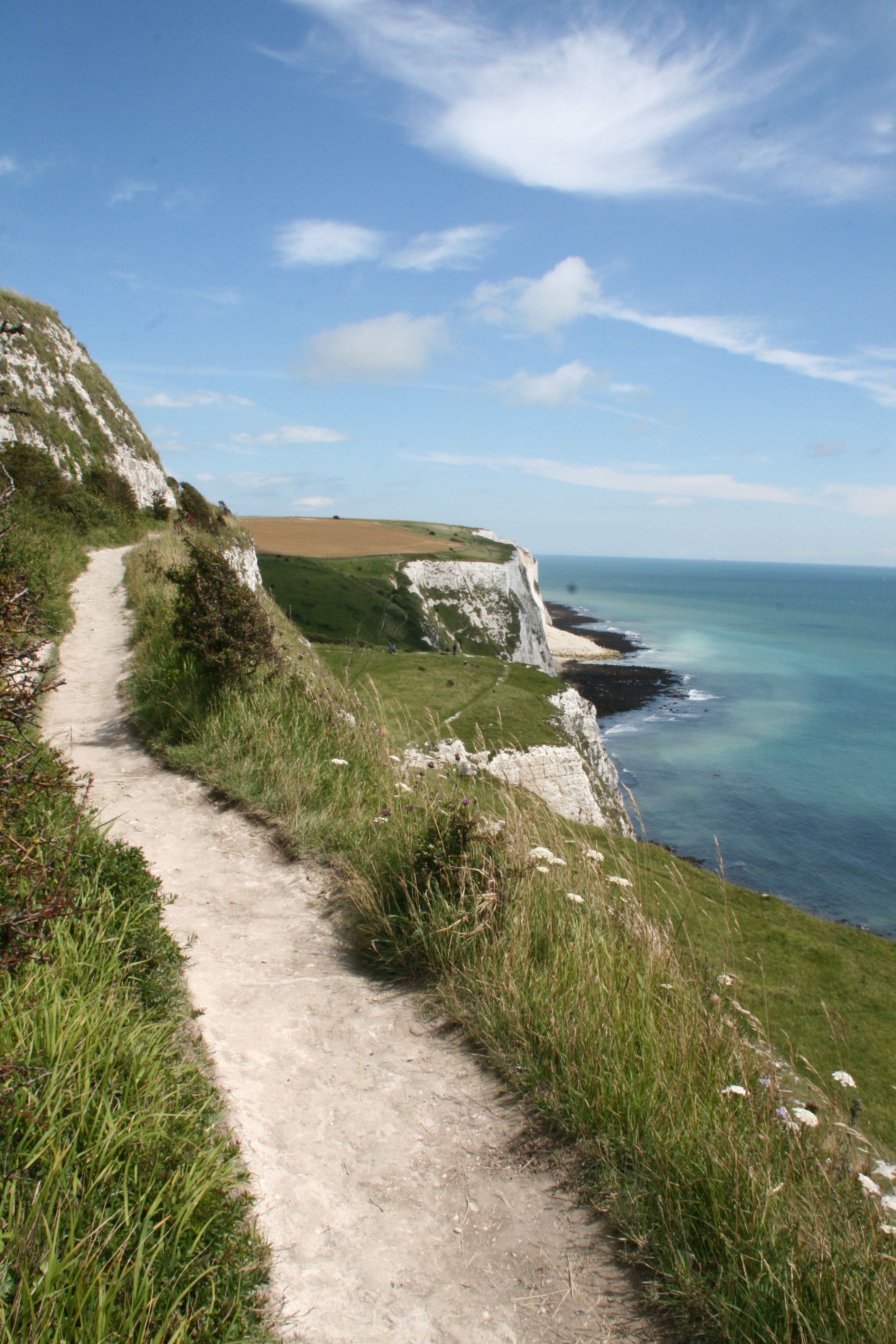 WHITE CLIFFS AND SOUTH FORELAND LIGHTHOUSE
Distance from Port of Dover: 3-9 miles
About a mile after the castle, National Cycle Route 1 joins a cycle path that runs along the top of the famous white cliffs of Dover. Enjoy views of the sea and the French coastline, just 20 miles across the Channel, and see the ships, sailing boats and ferries in the Strait of Dover. The route passes the Victorian South Foreland Lighthouse, the first lighthouse powered by electricity and the site of the first international radio transmission.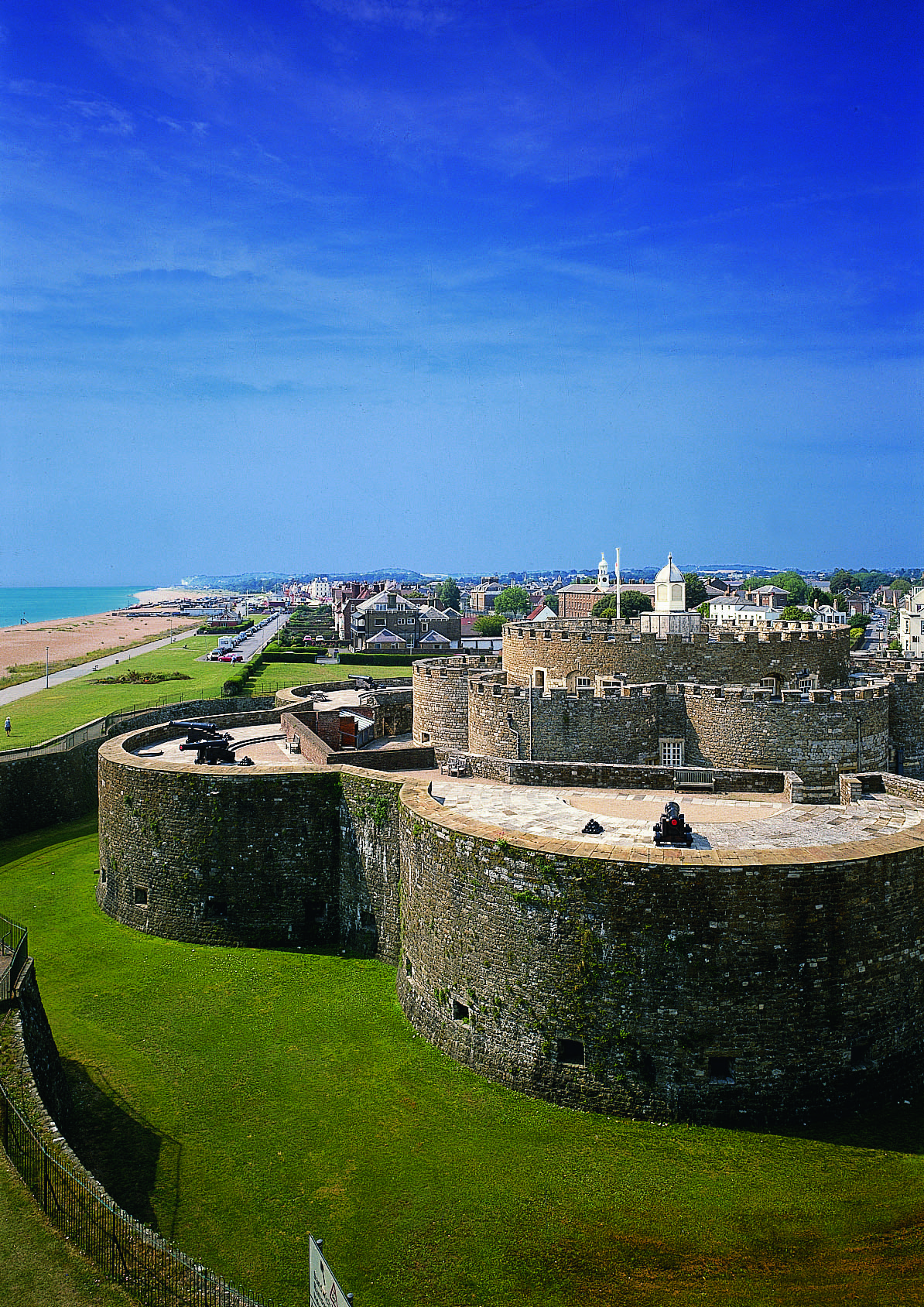 WALMER AND DEAL CASTLE
Distance from Port of Dover: 9-11 miles
The route descends to Walmer where you pass the first of two Tudor fortresses built during the reign of Henry VIII. Now home to the Lord Warden of the Cinque Ports, Walmer Castle is managed by English Heritage and has beautifully manicured gardens with canons pointing out to sea. There is a flat two-mile ride to Deal where you'll find this historic town protected by its
own castle also looked after by English Heritage and said to be one of the  finest examples of a Tudor artillery in England.
The cycle route takes around two hours one-way and can be combined with visits to the castle or a return journey for either a four-hour or a full-day trip.