Sundowner can be viewed from Pier Yard in front of Ramsgate Maritime Museum, adjacent to the Dunkirk Memorial Stone Plaque. 
Sundowner was built in 1912 as a motor yacht. In 1929 she was found lying in the mud at Conyer Creek by Sylvia Lightoller who was looking for a cruising yacht.  Sylvia who was Australian called the ship Sundowner - the Australian term for a 'tramp'
On 1st June 1940 in company with 5 other ships, Sundowner crossed the Channel to Dunkirk and embarked 130 men, packing them in like sardines. On their arrival back to Ramsgate, the vessel was nearly sunk by the weight of troops moving to one side of the ship to disembark.
After this Sundowner continued her war service as a coastal patrol vessel and took part in a number of spectacular rescues
The ship was restored in 1990 to take part in the 50th anniversary celebrations of Dunkirk
To find out more about the 'Evacuation from Dunkirk in 1940' there is a small exhibition and video on display in Ramsgate Maritime Museum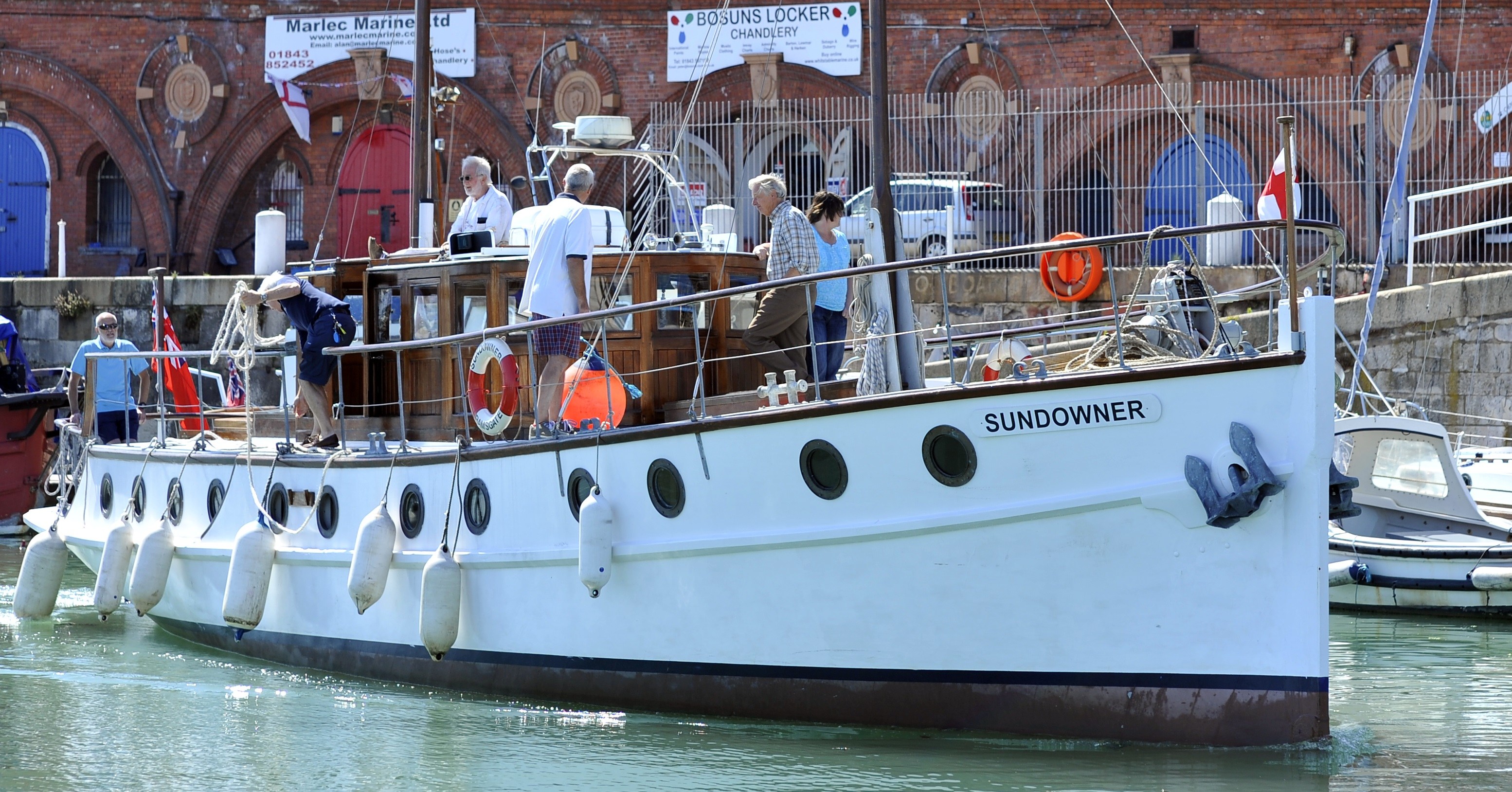 Address

Ramsgate
CT11 8LS