This detached holiday cottage set on the hilltops of this beautiful South Kent coastal village of St Margaret's Bay with spectacular views out to sea. Fresh and fun, this detached cottage is set high on a hill overlooking the views of St Margaret's Bay. Under Occupancy Discounts for smaller groups - a detached cottage all to yourselves!
 Stunning sea views
 Surrounded by wonderful clifftop walks and spectacular countryside
 Fabulous peaceful spot
Located in a quiet side road in the heart of the village of St Margaret's Bay, Treworgie is a superb self catering holiday cottage. With stunning sea views of the amazing Kentish coastline this Kent holiday cottage has so much to offer the self catering holidaymaker looking for a property with just that little bit more. With an immaculate interior, this self catering luxury cottage is guaranteed to impress.
The historic town of St Margaret's Bay, Kent first appeared in the Doomsday Book as "Sancta Margharita" The location of the village next to the Kent Coast has over the centuries given rise to many interesting associations. In 1367 there was a hermit monk who is said to have kept a light burning in a cave to warn of the dangerous shores – in more modern times the first electric light was used at South Foreland Lighthouse in 1859. St Margaret's Bay also had a reputation for smugglers, and you can see why when you wander along the coastline, so close to France it was a perfect choice. During the Second World War this area was named, "Hell Fire Corner" due to the continual bombardment. On a more happy association St Margaret's Bay developed as a retreat for the well to do and many names you would recognise have stayed or lived here. These include Lord Arthur Cecil, Noel Coward, Ian Fleming and Peter Ustinov. The amazing views and sea air must have contributed to their creative talents!
As you can see Treworgie in Kent has much to offer the holidaymaker, a charming home from home and a perfect cottage to "get away from it all" throughout the year.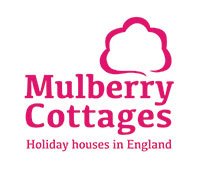 1 / 6
Address
St Margaret's Bay
CT15 6EG