Breathtakingly beautiful setting for the ultimate family getaway in this wonderfully traditional Oast.
Lovely spacious gardens and paddock
Great village green location
Perfect for family groups

The Oast is a typical traditional Kentish oast house that was originally built to dry hops for the making of beer. It has now been restored and converted into a comfortable home and is situated in the centre of the historic village of Newenden, opposite the village green, where cricket has been played since 1300, close to the church with its 12th century font and within very easy walking distance of the 16th century pub, The White Hart Inn, which offers local beers and wines as well as excellent home cooked food.
Whilst The Oast is in the centre of this historic village, it is situated in a very relaxing location with far reaching westerly views down the Rother Valley. There is plenty of outdoor space at The Oast, a sheltered, but sunny terrace, with patio furniture and gas bar-be-que, a large garden and a one acre paddock which is ideal for children to run around in total safety. The Oast, which is a listed building, was converted in 1995 to a very high standard and retains many of its original period features, including the hop press which is situated at the top of the stairs. The Oast benefits from modern insulation as well as an excellent central.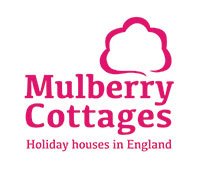 1 / 6
Address
Newenden, Kent
TN18 5PN
Contact