Quirky and irresistible, this theatrical apartment with roof top views could fit the bill for a cultural weekend in Canterbury. 
Quirky and interesting interior 
In the heart of Canterbury 
Minutes from The Marlowe Theatre 
City centre doesn't get much closer than with this bohemian city pad Canterbury. Located along the cobbled medieval high street within the city walls and close by the West gate Towers and the cathedral. The apartment overlooks the bustling high street with its myriad of cafes, pubs and shops and within close distance of both railway stations and the main bus station, making your stay in Canterbury as entertaining or as exciting as you want it to be. 
The first floor apartment is found directly above a vintage jewellery shop, with a shared entryway and endowed with an impressive view of the Marlowe Theatre. 
 Whispers of the part can be found throughout the property, with high ceilings, authentic exposed woodwork and floorboards and impressive ornate fireplaces. A grand staircase stands mightily in the centre of the property, dividing the split level living and adding depth and character as well as creating a cosy bed space beneath, ideal for an extra guest!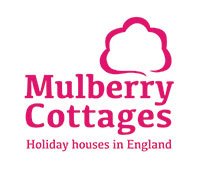 1 / 4