A heritage lovers heaven, this penthouse apartment found in the heart of this Cathedral City, allows you to explore the labyrinth of medieval cobbled streets and flint stone city walls. 
Loft style penthouse apartment
In the heart of Canterbury 
Heritage lovers heaven with plenty of history to explore 
The Linen House Apartment offers top floor penthouse accommodation within the walls of the Cathedral City of Canterbury in the heart of the city along Castle Street Canterbury offers everything you could possibly need, and all enclosed beautifully within the flint stone city walls. 
Near to the High Street and The Dane John Gardens, with a well equipped kitchen and not one but two bathrooms the home would be ideal for friends and couples or those visiting on business. 
Many visitors find their way on foot after hopping off the treain either Canterbury East or West train stations both within 10 to 15 minutes' walk. Alternatively, the apartment had enclosed off road parking, allowing you to start your break without struggling to find a space.  
A visit to Canterbury is not complete without exploring the labyrinth of cobbled streets, enjoying a trip to the theatre or a summer boat trip along the Stour River.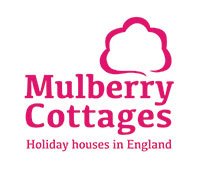 1 / 6