Located on the outskirts of this vibrant City you will be perfectly located to enjoy a whole host of things to do and see nearby. 
Shops and restaurants a few minutes walk away 
Ideal city break pad 
Easy access to all motorway routes 
Contemporary self-catering accommodation located in the outskirts of the City of Canterbury, peaceful and quiet yet with a host of things to do and see nearby. 
The welcoming studio accommodation is the annexe of the owner's house, yet wonderfully independent with its own front door. Ideal for couples and singles looking to enjoy the delights of the city, a perfect bolthole to explore the wonders of Kent. 
Those in-between, home and business travellers, will find they have all they need within this purposeful accommodation, it has every conceivable convenience to make this an enjoyable stay - be it for work or relaxing. 
A visit to Canterbury is not complete without exploring the labyrinth of cobbled streets and marvelling at the magnificent cathedral, you may even take time to enjoy a punt down to the River Stour, or perhaps a spot of wine bar - just some of the things to see and do that will make your stay truly memorable in Canterbury.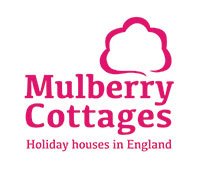 1 / 5