SandiLodge and SandiCottage
Two stunning holiday homes located in the heart of the picturesque, medieval town of Sandwich. The perfect celebration house for families or friends, dog lovers and golfers. 
Two stunning properties linked via an interconnecting gateway in the gardens
Perfect for celebrations and family holidays
In the heart of historic Sandwich
Two exceptionally designed cottages come together to create one holiday home for great occasions. SandiLodge and SandiCottage are joined by a gate within the wall of the gardens. This forms a perfect space for two families or groups to holiday together but have separate living spaces. The open plan design to both cottages creates an inviting space for relaxing and socialising. Open fire places create focal points within both properties. 
The modern industrial theme of the Lodge id enhanced with the black metal steel roof trusses and cast iron radiators, and the wonderful limestone staircase with industrial cast-iron handrails which ascends to the first floor. This contrasts the masses of character SandiCottage has to offer, alongside stylish and innovative features that will guarantee an enjoyable holiday or short break.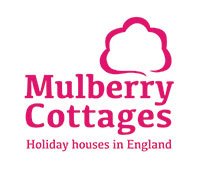 1 / 10