If on business or pleasure, Elms Court is a comfortable alternative to hotel living. Situated on the south side of this medieval city, you'll be within easy reach of conferences, restaurants and the Cathedral.
 

Peaceful location
 Ideal for corporate lets
 Short stroll to the centre of Canterbury
This superbly presented, spacious self-catering city apartment is the perfect alternative to hotel accommodation, benefiting from a peaceful location, yet within a short stroll of the city center. An imposing two story building home to this modern city apartment. Elms Court provides high quality accommodation for those on holiday or attending a corporate event in the elm tree lined hotel district of Canterbury City.
The immaculate bathroom and kitchen will impress those who visit and couples will delight in staying in this spacious, romantic one bedroom apartment, which comfortably accommodates two further guests on the sofa-bed.
With parking in the grounds of Elms Court, start your well-deserved break, be it a family holiday with the children or a few friends taking time out, and explore the city by foot. A visit to Canterbury is not complete without exploring the labyrinth of cobbled streets and marveling at the magnificent cathedral. Take time to enjoy a trip to the theater or a summer boat trip along the Stour River – just some of the many things to see and do during your memorable stay in Canterbury.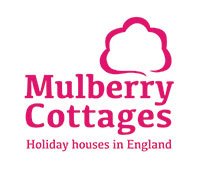 1 / 4
Address
Canterbury
CT1 3DT