A private roof terrace with unique views of the Canterbury skyline, this is city living New York loft style. You will see the Cathedral all lit up.
 Situated in one of Canterbury's oldest recorded buildings
 Skyline views of the Norman Cathedral
 Restaurants, bars and pubs right on the doorstep
Conveniently located within the pedestrian area of the city's historic conservation area, Cathedral Mews has a contemporary design and provides high specification accommodation.
The building where Cathedral Mews is situated boasts medieval oak beamed ceilings dating back to 1345 AD. The interior of the property has been meticulously thought out with original artwork, light oak furniture and crisp cotton bed linen. All modern comforts are provided making this apartment not only luxurious but homely too. A unique feature of Cathedral Mews is the stunning views of the cathedral and the pretty tiled rooftops. This magnificent backdrop is prominent from every window in the apartment and also from the beautiful French doors which lead out from the spacious open plan lounge/diner onto a private roof terrace and communial garden, perfect for relaxing after a busy day's site seeing.
Cathedral Mews, a special place to stay.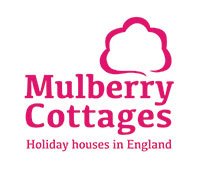 1 / 4