Relax on your rooftop terrace and enjoy the sea views and sunsets. This well located apartment is decorated in a wonderful eclectic style and is the perfect base to explore this exciting coastal town.
Roof terrace with sea view
Contemporary coastal living
Easy walk into town to explore the shops, art and music scene

Breeze into this wonderfully furnished large duplex, arranged over two floors, near the harbour and Whitstable Castle. The owner is delighted to offer extensive accommodation near the Tankerton Slopes in Whitstable, a perfect location for a seaside stay with the town centre within walking distance.

Offering three gorgeously decorated spacious bedrooms for your family and friends. A twin room and double room on the first floor or the master bedroom on the second floor with en-suite bathroom and access to the roof terrace.

The beautiful open plan sitting, dining room is the perfect place to get together with the family, play some board games, lounge on the luxurious sofas or enjoy a family dinner. Or hideaway in the reading corner, tucked away at the end of the hallway where you can watch the world go by.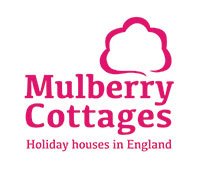 1 / 4
Address
Whitstable, Kent
CT5 2AB